Signed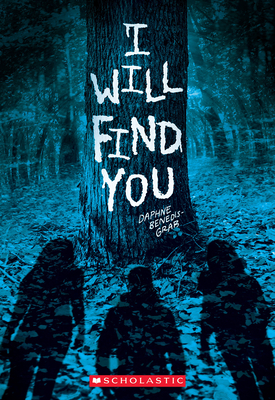 I Will Find You (Signed)
Publication Date:
December 5th, 2023
Publisher:
Scholastic Press
Description
From Daphne Benedis-Grab, author of I Know Your Secret and I Know You're Lying, comes another gripping middle-grade thriller.
Nicky has disappeared!
Olivia, Leo, and Gracie were the last ones to see him on their seventh-grade field trip before he went missing. They don't want him back with their group--he's the school bully, and none of them like him--but they each have their own secret reason for needingto find him as soon as possible. And they are sure there are clues the police are overlooking.
When they decide to investigate, they quickly discover that things are more complicated than they seemed. Nicky's victims made a plan to get revenge on him--a plan that's gone terribly wrong. Can they find out where Nicky is, or is it already too late to stop this revenge from going way too far?
From the author of I Know Your Secret, this is a thriller that's full of secrets and twists, one that you won't be able to put down.
Praise for I Will Find You (Signed)
Praise for I Know Your Secret
"[A] compulsive middle grade thriller." -- Book Riot
"The twists and turns offer thrills -- An entertaining story." -- Kirkus Reviews
"This enjoyable middle grade thriller tackles bullying, environments in which it is allowed to propagate, and the importance of speaking truth to power." -- Publishers Weekly
"A middle-grade tour de force. An exploration of why we conceal the truth, I Know Your Secret forces four children to come to terms with the secrets they have hidden from everyone." -- The Nerd Daily
"If you wished you had a middle-grade counterpart to a Karen McManus or Pretty Little Liars novel, you should definitely pick up this twisty and compelling novel." -- The Young Folks
"Unique … A well done young adult mystery novel in the same vein as Lois Duncan and R.L. Stine -- just creepy enough to entertain and short enough to keep the reader engaged." --This Bliss Life