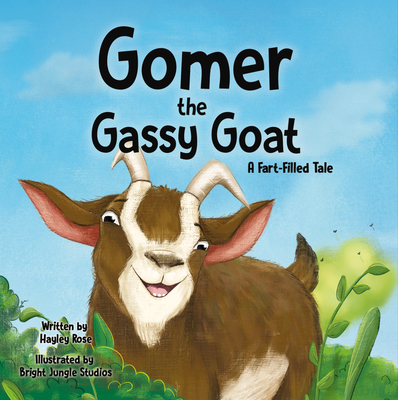 Gomer the Gassy Goat
Publication Date:
June 1st, 2022
Publisher:
Flowered Press
Usually Ships in 1 to 5 Days
Description
Kids and adults alike will love this hysterical, tongue- twisting read-aloud about a goat who farts A LOT
Whether he is making silly faces or farting during goat yoga, Gomer the Gassy Goat will have you laughing out loud before you can say,"Trendy-bendy, nosy, noisy, smiley, smelly, classy, silly, sassy, gassy goat "
Gomer is a happy, silly, inquisitive goat, but he has one problem... he's a gassy goat. How will this affect Gomer's day?
Follow this lovable character to find out in this humorous, build-upon, tongue-twisting story.
Gomer the Gassy Goat helps to build language skills.
Fun goat facts included.