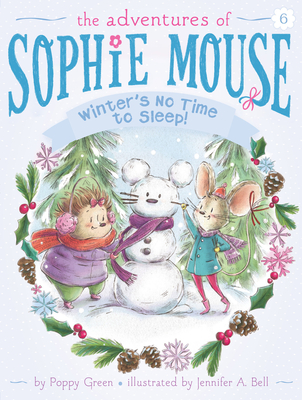 Winter's No Time to Sleep! (The Adventures of Sophie Mouse #6)
Publication Date:
December 8th, 2015
Usually Ships in 1 to 5 Days
Description
Sophie and her friends accidently awaken a hibernating hedgehog in the sixth book of The Adventures of Sophie Mouse!
Winter has finally arrived in Silverlake Forest and Sophie and her friends are having some snowy fun! While playing one day, they accidentally wake a hedgehog named Pippa who has been hibernating all winter. Though Pippa is a little foggy at first, Sophie, Hattie, and Owen show her all the fun things to do in wintertime. There's ice skating on the pond, sledding down snowy hills, snow-animals to build, and so much more! The only problem is now that Pippa's awake, will she ever be able to get back to sleep?
With easy-to-read language and illustrations on almost every page, the Adventures of Sophie Mouse chapter books are perfect for beginning readers.