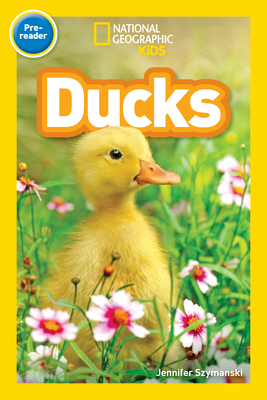 National Geographic Readers: Ducks (Prereader)
Publication Date:
July 24th, 2018
Publisher:
National Geographic Kids
Usually Ships in 1 to 5 Days
Description
From fuzzy ducklings to graceful birds, waddle your way into this adorable early reader, all about ducks!
Perfect for beginning and young readers, National Geographic Pre-readers include simple, expert-vetted text and large, engaging photos on every page. A vocabulary tree at the beginning of the book introduces kids to key words in concept groups, helping kids make connections between words. Plus, a wrap-up activity gives kids a chance to use what they've learned, while expanding their understanding of the world.