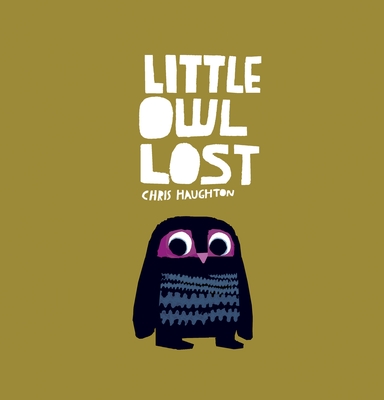 Little Owl Lost
Publication Date:
August 27th, 2013
Usually Ships in 1 to 5 Days
Description
"A debut that reads like a tattered old favorite." — Publishers Weekly
Uh-oh! Little Owl has fallen from his nest, and his mommy is nowhere to be seen! With the earnest help of his new friend Squirrel, Little Owl goes in search of animals that fit his description of Mommy Owl. But while some are big (like a bear) or have pointy ears (like a bunny), none of them have all the features that make up his mommy. A cast of adorable forest critters in retro, neon-bright hues will engage little readers right up to the story's comforting conclusion.
Praise for Little Owl Lost
With instinctive skill, Haughton uses spreads of the forest to establish atmosphere and set up jokes, then delivers punch lines with spot illustrations that zero in on the animals' dopey but lovable expressions. A promising first outing.
—Publishers Weekly
The art does a wonderful job of conveying movement and encouraging page turns. This little gem will work equally well in storytimes or one-on-one.
—School Library Journal