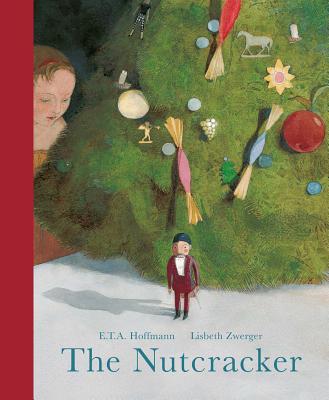 The Nutcracker
Publication Date:
September 1st, 2016
Publisher:
NorthSouth Books
Description
The original story by E.T.A. Hoffman that inspired the beloved holiday ballet, illustrated by acclaimed artist Lisbeth Zwerger!
For nearly two hundred years, E.T.A. Hoffmann's tale of the Nutcracker has enchanted readers, inspired artists and composers, and delighted audiences around the world.
Lisbeth Zwerger's stunning, all-new interpretation on The Nutcracker, adapted from the original Hoffmann tale, rounds out the story depicted in the ballet, exploring the background of the feud between the Nutcracker and the seven-headed Mouse King, the true role of the mysterious Drosselmeier, the tragic fate of Princess Pirlipat, the spell cast by Mistress Mousie that is finally broken by loyal Marie, and the satisfying, happily-ever-after conclusion to the great battle and fantastic journey. In pictures filled with wit and whimsy, drama, mystery, and magic, Lisbeth Zwerger transports us to the darkest reaches and brightest beauty of this fairy-tale world.