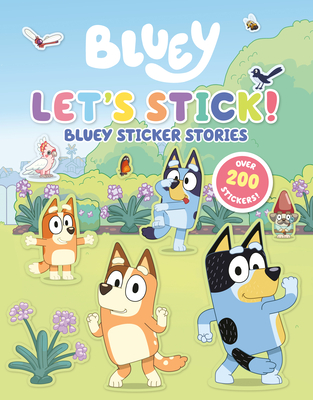 Let's Stick!: Bluey Sticker Stories
Publication Date:
May 9th, 2023
Publisher:
Penguin Young Readers Licenses
Usually Ships in 1 to 5 Days
Description
A super fun sticker scene book based on the wildly successful animated series Bluey, as seen on Disney+
Have a horsey wedding, go on a market trip, host a sleepover, and more! With over 200 stickers and 12 sticker scenes, this activity book is perfect for Bluey fans! LET'S DO THIS!