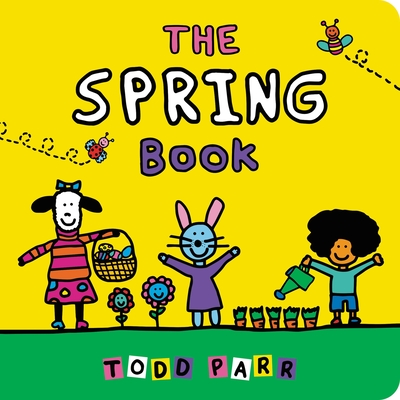 The Spring Book
Publication Date:
February 1st, 2022
Usually Ships in 1 to 5 Days
Description
New York Times bestselling author Todd Parr captures the beauty of spring in this sweet and silly book about the wonders of a season.
With his colorful illustrations, playful humor, and inclusive storytelling, beloved author Todd Parr has long been a favorite among young readers and caregivers. His books promote an essential message of love and acceptance that is inspiring, empowering, and accessible.
Spring is here! The birds are singing. 
Everyone is sneezing—ACHOO!
And change is in the air. 
From rolling down hills and dancing in the rain to celebrating mothers and honoring heroes everywhere, spring is a wonderful time of year! Todd Parr uses his signature blend of humor and heart to introduce young readers to all the delights of the season.