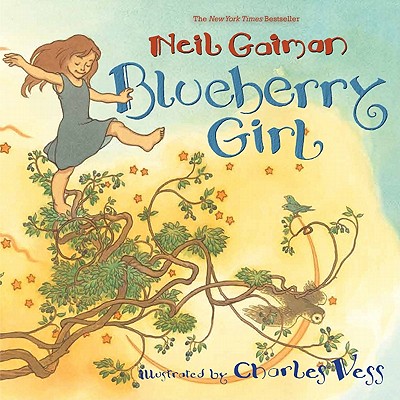 Blueberry Girl
Publication Date:
March 8th, 2011
Usually Ships in 1 to 5 Days
Description
From New York Times bestselling and Newbery Medal-winning author Neil Gaiman comes an affirming poem for unconventional, powerful, growing daughters at any age.
A much-loved baby grows into a young woman: brave, adventurous, and lucky. Exploring, traveling, bathed in sunshine, surrounded by the wonders of the world. What every new parent or parent-to-be dreams of for her child, what every girl dreams of for herself.
Neil Gaiman and beloved illustrator Charles Vess turn a wish for a new daughter into a book that celebrates the glory of growing up: a perfect gift for girls embarking on all the journeys of life, for their parents, and for everyone who loves them.
This beautiful picture book is a lovely graduation or baby shower gift.
Praise for Blueberry Girl
"A magical blessing for unconventional girls. Fans of Gaiman and Vess will pounce on this creation; so too will readers who seek for their daughters affirmation that sidesteps traditional spiritual conventions." — Publishers Weekly
"A rich and beautiful prayer for a girl. There is nothing cute or cloying here, just beauty, balance and joy." — Kirkus Reviews
"An enchanting lullaby poem brought to life by magical paintings for mothers and daughters (whatever their ages)." — Bookseller
"It is astonishingly lovely." — Cookie Magazine